Invermay Data Centre - IDC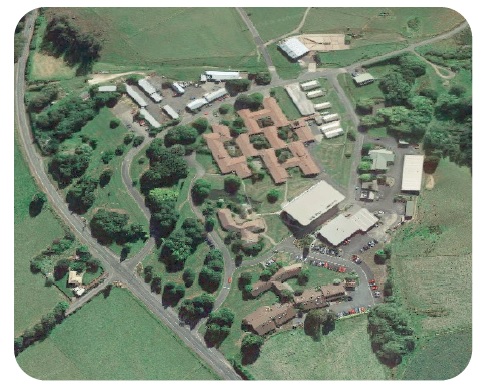 At a Glance
New Zealand based
Secure
Generator backup in addition to UPS
Local support with remote hands
Carrier neutal with multiple feeds
Located on the outskirts of Dunedin, IDC provides hosting and office space rental to meet a wide range of requirements including equipment hosting for production, DR, testing and projects. The site offers an independent secure location out of town. It is conveniently located midway between Dunedin airport and the city. We have a range of offices available that have internet access and can be used for visiting staff or DR office space. An onsite cafe offers excellent lunchtime meals for purchase Monday to Friday. The cafe area is accessible 24x7 with tea and coffee available free of charge.
Buildings are secured by dual factor card access at all times, reports are available showing staff movement through the IDC facility. The IDC has a monitored alarm system with security guards on call 24x7. A minimum of three security layers need to be traversed in order to reach the Server Room. This increases to five layers out of hours. Security patrols are conducted at irregular hours during the evenings. IDC itself is located within a larger complex and has no direct outside walls.
The server room has raised flooring with capacity for around 15-18 racks. Underfloor provides delivery of single phase UPS protected power supply. Racks can be dual power fed, via two single phase feeds supplied to each rack. A generator provides power in the event of power failure from the street and is linked to the UPS protecting the server room. Changeover and change back are automatic with status alerts sent to IDC staff advising events. During the changeover period the UPS maintains power to the racks. Monthly checks of the generator are performed by certified contractors, plus the generator receives a major annual service which includes oil samples sent off for review. Like a blood test, this can be an early indicator of any issues developing.
Multiple air conditioning units protect the Server Room. These are serviced by certified technicians every three months. They too report status back to campus engineering staff who are on call 24x7.
Earthlight staff are based at IDC. In addition to monitoring the environment and our ISP operations they are available to carry out 'remote hands' roles for you. Routine tasks such as rotating backup sets can also be performed.
The location offers a range of hosting services and a range of network connections. Add to this the office space and the options increase. We are flexible and available. Make contact to discuss your requirements and to visit.