Earthlight UFB



UFB or Ultra Fast Broadband makes your connection online faster. For home this means watching content such as movies online (streaming), news updates, gaming to name a few. This can all be delivered quickly without slowing down others in the household. For business, with so much online there are fewer delays as you get things done. The UFB network uses fibre optic cable to connect online. The network has been purpose built to move large amounts of data, with speed. It is the way of the future and how most New Zealanders will connect to the internet in the future.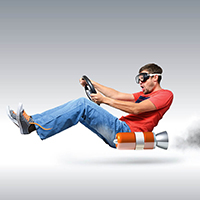 Here is just some of what we do for you:-
Earthlight visit first to discuss your requirements
We place and manage the order with Chorus
Earthlight will manage the installation process. Often we are onsite when contractors are onsite
A router is prepared along with base WiFi node. We take care of this stuff for you
Cutover to the new service is managed by Earthlight
A Static IP address is included as part of the service
We work alongside other providers as well as all parts of the local network to ensure smooth changeover
UFB brings a new service into home or work. This is an important move that we take care of for you. We wrap around the installation process to get it right for you. We assess each site, as well as your needs, as part of our UFB proposal. This ensures your fibre works well and there is minimal disruption.
We provide a router as part of the service. This is managed by us and includes security updates as notified by the manufacturer.
Make contact with us to check out how UFB can be delivered to your place.